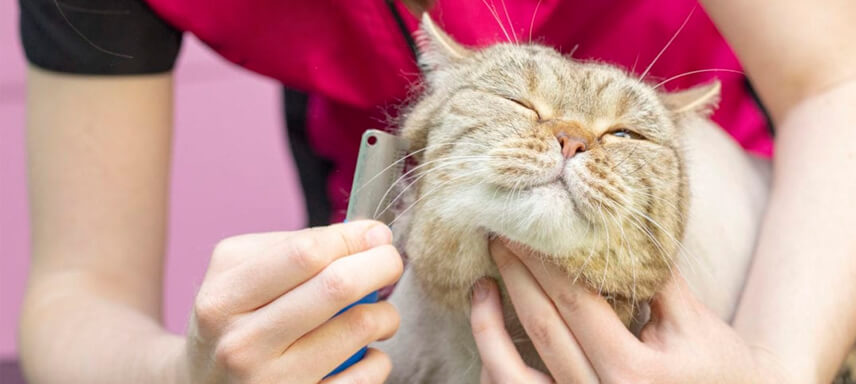 Cat Grooming
By nature cats are extremely fastidious and for the most part they can take care of themselves very well, but sometimes a little help is needed.
Cat Grooming removes unwanted hair, prevents hairballs and improves blood circulation, which all helps to keep your cats coat in a good and healthy condition.
At ShowDogsNZ we specialise in cat grooming, and understand that sometimes owners do not have enough time, skills or patience to groom their own cat. Let us help you maintain a healthy, shiny coat to keep it in top condition.

Prices:


*Cat care will always be at the first opening hour in the salon, 8am, times when there will be less noise and dogs circulating around the salon, which will keep the cat more comfortable.