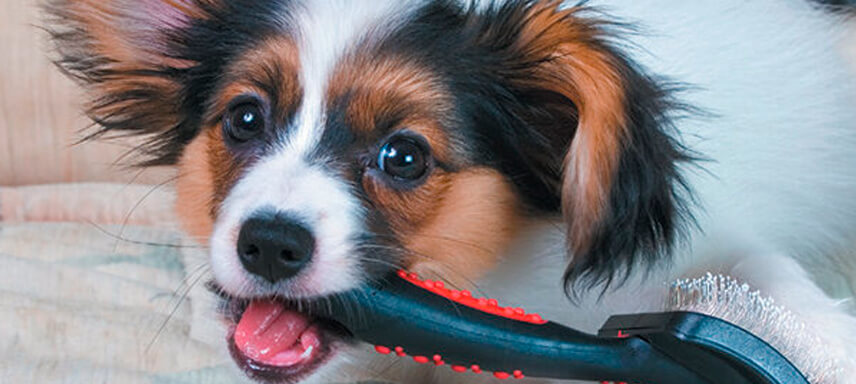 Puppy and Old Dogs
A puppy's first visit to the grooming studio can be daunting for both the puppy and the puppy's parents. On the first visit, we will introduce you to the sights, sounds and smells of our grooming salon, so we always recommend a tidy up (mini groom) on the first visit, a procedure that will leave the face, genitals and paws clean, a more soon, it will be a preparation for the full grooming. We recommend a first visit at 14 – 16 weeks.
Your puppy will be bathed in an extra mild shampoo, nails cut for the first time and blow-dried and advice on how to care for your puppy's coat at home.
Senior dogs, always treated with all the care and affection they deserve, warm water and mild shampoos. The goal is to keep older dogs comfortable and healthy during grooming, with a focus on their sensitive skin and potential joint pain.